All my photographs below are available to purchase as high-quality prints from this online store.
Postage and Packaging for Prints (Framed and Unframed)
Framed Prints - Postage and Packaging charges - Unfortunately due to Covid-19 restrictions, I am unable to provide framed prints for sale from the online store, but will do so later this year once restrictions are lifted.
Prints - Postage and Packaging charges - Prints are also available to purchase at my exhibitions and lectures. You can find the shipping pricing for postage & packaging in the 'FAQ' page on this site (see the menu) which gives details of P&P pricing per region.
Please note: The tubes used for packaging the larger sized prints are re-enforced cardboard tubes.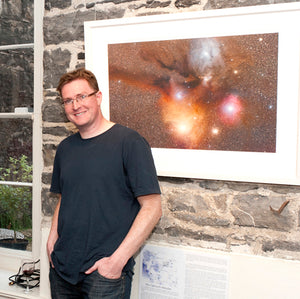 How to contact me
I can be contacted at tom@astrophotography.ie with any queries on imaging, processing, and of course about any of the photos available for sale on the site.

My award-winning pictures have been published in the following magazines; Astronomy Irelands' "Astronomy and Space", The BBC's "The Sky At Night", "Astronomy Now", the French "Astronomie Magazine", and "Practical Astronomer".
Blog
During the day Thunder rock on the Samuel Boardman Scenic Highway offers stunning views up and down the Oregon coast. I wanted to return at night to shoot the Milky...
After another trip to Oregon in August, I took some time off to sit out under the stars near Brookings on the Southern coast. The weather was clear for those...
Latest DSLR shots have been added to the shop. These include the Ireland Milky Way images, but also the Short Listed APOTY 2022, Crater Lake Pano Milky Way.