Following my talk at the Skellig Star Party in August, I spent a few days in West Cork, where I had a clear night. I went to one of my scouted spots to try a setting Milky Way shot, but the composition wasn't going to work as the Milky Way would have been just a bit too obscured by a hill. So I changed up my location and went back to Three Castle Head. I had problems getting a good photo here on a previous shoot, but this time I found a little rock ledge on the side of the...
---
After 12 years using my Atik 11meg full format CCD camera for Deep Space Astrophotography, it finally developed a Comms issue which meant it had ran its course. It was time for me to make the move from CCD to CMOS. I have always used Atik, so I went for their new Apx60 full frame CMOS camera. I installed it 10 days ago, and so far the results are excellent. Its picking up fainter detail, quicker, and is very smooth. Each 32bit FIT file is 238MB, so plenty of hard drive space is needed.With the high QE, small pixels, and...
---
I m delighted to have been shortlisted for the return of the DIAS Irish Astrophotography competition. I only managed one night shoot in Ireland last year, so I m very happy that that shot has made the cut in the "Back On Earth" category. https://www.dias.ie/2022/03/03/diass-astrophotography-competition-returns-for-a-second-year/
---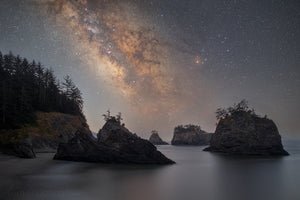 Another from the Samuel Boardman Highway Oregon, April 2021. This was a stacked and tracked Sky blended with a 4min foreground exposure.
---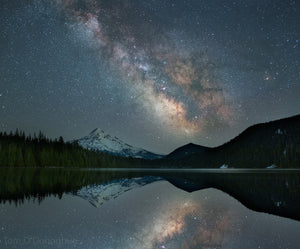 Lost Lake, Mount Hood and the Milky Way June 2021 Oregon USA. Another of the Milky Way shots that will be soon available or purchase.